THINGS I'VE WATCHED IN QUARANTINE...
Updated: Jan 5, 2022
This is my watching journey from March 2020 - December 2021 give or take a few things that I simply cannot remember!
To be completely frank, I've always said I want a vacation where I don't have anything to do, and nothing pressing to do in the future (so like completely stress free, blank slate, nothing on my mind.) Good to learn that this: #Quarantine is NOT what I wanted.
With that being said: I've had a lot of time to binge watch smart things, dumb things, things I've already watched and wanted to re-watch, all the things. So here's my list. Grab your popcorn, log on to your wifi, it's time to #NetflixandChill.
MOVIES:
romance
The Ugly Truth (watched on Netflix, but who knows where it is now: classic rom-com vibes)

Someone Great (on Netflix: rom-com with fun feel-good vibes with a sprinkle of reality)

Leap Year (on Hulu: good ol' fashioned romance movie)

No Strings Attached (on Hulu: good ol'-fashioned rom com)

Sleeping With Other People (rented on Amazon: loved watching hot messes find eachother)

Trainwreck (rented on AppleTV+: coming of age movie with adults)

Save the Date (on Hulu: allison brie and lizzy caplan. need I say more?)

In Reality (Hyperlinked here: it's one of the most brilliant things i've seen in a long time)

The Longest Ride (I strangely owned this, but a good ol' fashioned romance)

Pretty Woman (I watched this on a united flight for the very first time and quite possibly may be my fav romance movie of all time)

The Last Letter From Your Lover (on Netflix: mixing a period piece and modern day)
documentary
Best Wishes, Warmest Regards (on Netflix Schitt's Creek Doc: a must watch if you're a fan of the series. I cried full tears)

Death to 2020 (on Netflix: technically it's a mockumentary but like wow WHAT A YEAR IN REVIEW)

Billie Eilish: The World's A Little Blurry (on AppleTV+: LOVED so fascinating)
comedy
Bad Moms Christmas (on Netflix: feel good, funny, holiday movie)

The King of Staten Island (rented on Amazon Prime: not what I was expecting, but thoroughly enjoyed. Very interesting story!)

Palm Springs (on Hulu: new groundhog day niche rom com, loved it actually...)

Good On Paper (on Netflix: a dramedy with really fun characters)
drama
Little Women (on Starz: a gorgeous female centered film)

Promising Young Woman (on appletv+: best movie i've seen in a long time, real, raw, heartbreaking, and makes you think about society. wow)

Coda (on appletv+: one of my new favorites. family drama, with lots of music, misunderstanding and love.)
random
Agent Cody Banks (on Hulu: oldie but a goodie)

The Lincoln Lawyer (on Amazon Prime: had to watch this political drama for a scene in my acting class, but honestly a good movie)

The Prom (on Netflix: super fun (don't get me wrong I got my issues with it, but) the musical theatre girl in me is so glad the world can see an original musical with an important message!)

SOUL (on Disney+: um literally the animated movie of the year. so impactful, so meaning full, for kids, but really what a good gift for adults.)

Unpregnant (HBOmax: an interesting fictional dramedy about friendship while commenting on women's reproductive rights - fascinating!)

Beautiful Creatures (I watched this on an airplane... BUT a teen romance drama with some supernatural in it - some viola davis - I thoroughly enjoyed.)
TV:
comedy
All 6 Season's of Schitt's Creek (on Netflix: pure feel good hilarious genius-ness with some truth, I laughed, I cried, a MUST WATCH)

Re-watched New Girl (on Netflix: a feel-good comedy classic!)

Season 1 & 2 Emily in Paris (on Netflix: some fun light hot garbage)

Season 2 of The Politician (on Netflix: bette midler & judith light pure comedic brilliance)

Season 2 & 3 of Sex Education (on Netflix: fun, quirky, loved every second)

Season 2 of Single Parents (on Hulu: quirky easy to watch comedy)

Season 1 of Bunheads (on Hulu: literally I love Amy Sherman-Palladino)

Season 6 & 7 of Younger (on Hulu: fun, romantic, workplace comedy)

Season's 3 & 4 of The Good Place (on Netflix: brilliant feel good comedy)

The Moody's Christmas (on Hulu: easy, edgy comedy, rom-com feel)

Ted Lasso (on AppleTV+: what a good, funny time)

Girls5Eva (on Peacock: light, musical, and funnnnyyyy)

Hacks (on HBOMax: my new favorite, so smart, so funny)

Upload (on Amazon Prime: omg I binged this, so sweet, and I laughed out loud)

Starstruck (on HBOMax: okay so I know the two above I said my new favorite, but this was so good - rom-com series, so funny, only 6 episodes...)

With Love (on Amazon Prime: hallmark meets amazon, so fun and light!)

Only Murders In The Building (on Hulu: one of my favorite shows, so fun and keeps you invested along the way)
fantasy
Season 6 of The Flash (on Netflix: 6 seasons & fantasy fun)

Seasons 4 & 5 of izombie (on Netflix: a fun, interesting, procedural. Easy watch, not too gory)

Season 1 & 2 of Locke & Key (on Netflix: spooky family drama that I watched in a day)

Season 5 & 6 of Supergirl (on Netflix: fun, female driven superhero with a sprinkle of truth)

Season 1 of Fate: The Winx Saga (on Netflix: OMG I'M OBSESSED, who doesn't love a dark and twisty teen fairy drama)

A Discovery of Witches Seasons 1 & 2(on Amazon Prime: vampires, witches, and demons in a period piece)

WandaVision (on Disney+: UM one of the best things I've seen in a long time)

Roswell New Mexico Seasons 1-3 (on Netflix & CW: that soapy alien drama we need in our lives)

Season 1 of Shadow & Bone (on Netflix: oh wow I loved this - it's the supernatural period piece of my dreams)

Season 1 of Wheel of Time (on Amazon Prime: action filled fantasy universe with a cliffhanger unlike any other)
action
Season 1 of Outerbanks (on Netflix: a hot, action, beachy treasure hunt)

Covert Affairs (bought 5 Seasons of and watched the whole series in a week. Some good CIA action)
suspense
Finished Season 2 of YOU & 3 (on Netflix: creepy, suspenseful, and totally binge worthy)

The Flight Attendant (on HBOmax: murder mystery with a twist, psychological drama, great to binge season one)
dramedy
Season 12 of Shameless (on Netflix: fucked up dramedy BUT if you haven't watched there are 10 seasons and it is INCREDIBLE - MUST WATCH)

Dash & Lily (on Netflix: a cute, holiday teen quirky romance series)

Season 4 of The Bold Type (on Hulu: great young 2o-something workplace dramedy)

House of Lies (on Showtime: dark dramedy, super disturbing, but super interesting)

Love Life (on HBOmax: Rom Com with a slice of reality)

Weeds (on Netflix: what a ride -- 8 seasons with the genius that is Mary Louise Parker)

Zoey's Extraordinary Playlist (on Hulu & Peacock: my favorite show right now, raw, funny, musical, and adorable)

Flack Season 2 (on Amazon Prime: a dark comedy to die for)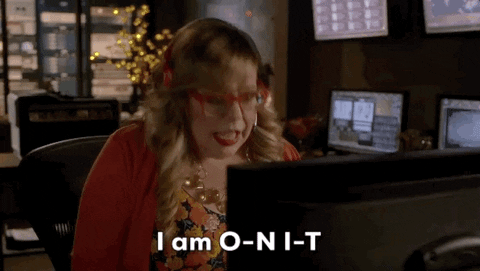 procedurals
Station 19 (on Hulu with new episodes: Shonda, relationship drama and fires oh my!)

Chicago Fire (on Hulu with new episodes: I mean who doesn't love watching hot people save the day)

The Resident (all seasons on Hulu: medical drama with so much heart!)

Criminal Minds (on Netflix/Hulu: watched all 15 seasons over the course of 17 months and literally is my favorite procedural of all time I think)
drama
Season 5 & 6 of Riverdale (on Netflix: 5 seasons of some good teen spooky drama)

Season 1 of Sweet Magnolias (on Netflix: some light fun family hallmark-eque drama)

Season 1 of Four Weddings and a Funeral (on Hulu: so cute, feel good, watched 10 episodes in like 4 days)

Seasons 3 & 4 of Revenge (on Hulu: some dark oozy relationship drama *seasons 1&2 are better*)

Normal People (on Hulu: a MUST WATCH relationship drama -- with lots of sex -- sorry had to say it)

Seasons 1-4 of Animal Kingdom TNT (on Amazon Prime: Literally so fucked up, but BRILLIANT)

Seasons 1 & 2 of Virgin River (on Netflix: relationship drama, easy to watch)

Tiny Pretty Things (on Netflix: interesting dark story with ballet and DRAMA)

Succession (on HBO: a satire that is some of the best television on the planet)

Cruel Summer (on Hulu: teen whodunit but with unexpected twists and turns)

Modern Love Season 2 (on Amazon: bring your tissues)

The Morning Show Season 2 (on AppleTV+: zeitgeist drama with tremendous acting)

The White Lotus (on HBO: a must watch)
period
The Queen's Gambit (on Netflix: a simple coming of age story. I laughed. I cried. I wish that I could re-watch without knowing what comes next a MUST WATCH!)

Reign (on Netflix: CW period piece about Mary Queen of Scotts. Some good old-fashioned hot garbage that I could not stop watching)

Little Fires Everywhere (on Hulu: intense and interesting family drama)

Bridgerton (on Netflix: new shondaland steamy romance period drama. watched it in a DAY)

For All Mankind Season 1 & 2 (AppleTV+: period piece about space & i'm obsessed)

Halston (on Netflix: this biopic I LOVED)

The Great (on Hulu: weird and fun at the same time)

In Pursuit of Love (on Amazon Prime: a gorgeous three episode story about female friendship and navigating life)

American Crime Story: Impeachment (on Hulu: watch this and then watch the real interviews - fascinating)

Downton Abbey (on Amazon Prime: loved seasons 1-6 and the movie, the period piece of your dreams!)
Documentary:
Imagineering (on Disney+: fascinating insider info on the Disney Parks)

Waking Sleeping Beauty (on Disney+: similar to imagineering but a deeper look into all things disney animation.)
On good old fashioned #cable
Grey's Anatomy (ABC new episodes)

Chicago Med (NBC new episodes)

The Bachelorette (ABC new episodes)
Binge-worthy Shows I recommend that I watched prior to the pandemic:
The Newsroom (on HBO Max: sorkin dramatic brilliance)

Game of Thrones (on HBO Max: ifykyk)

Marvelous Mrs. Maisel (on Amazon Prime: some prime period piece comedy)

Alias (on Amazon Prime: jennifer garner spy genius)

Dollface (on Hulu: relationship feel good comedy)

Sharp Objects (on HBO Max: disturbing but genius, A MUST WATCH)
Big Little Lies (on HBO Max: also disturbing but genius)

Veronica Mars (on Hulu: private investigator kristen bell. need I say more?)

The Morning Show Season 1 (AppleTV+: genius a MUST WATCH)

Great British Bake Off (on Netflix: easy and so much FUN )
Lastly, the things that I am making my way through:
The Americans (Amazon Prime currently in season 2)

Killing Eve (Hulu currently in season 3)

Homeland (Hulu currently in season 1)

Umbrella Academy (Netflix currently in season 1)

OG Sabrina the Teenage Witch (Hulu currently in season 1)

Ally McBeal (Hulu currently in season 1)

Catastrophe (Amazon Prime currently in season 2)

Scrubs (currently in season 3)

The Good Wife (on Paramount Plus)

Community (on Netflix currently in season 3)
Although it seems like I'm watching WAYYY too much, here are some shows on my watch list:
Miss America (Hulu)

Hollywood (Netflix)

The Undoing (HBO MAX)
WHAT ARE YOU WATCHING?? Please send all the recs!
xx, Ruthy
#television #tv #stayhome #streaming #content #comedy #drama #dramedy #bingewatch